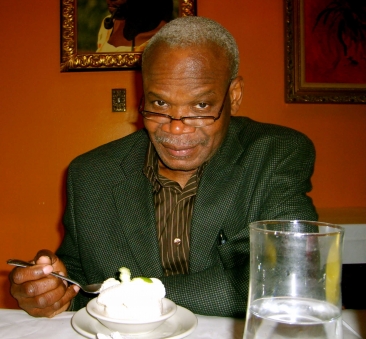 After a down, up, down hill with various medical issues, the most devastating being colon cancer my dad passed away in March.


For two years I was his primary care taker, during his final days in the hospital, he asked that he be cremated and part o his ashes remain in the U.S. where he met our mom, had his children and made a life; the rest of his ashes he asked to be sent to Haiti the birth country of my dad and mom.


When my mom left Haiti she never looked back but my dad always kept ties to Haiti, going back almost annually until he became to sick to travel, going will be important for us because this will be our first time to Haiti.

My sister(her two kids) and myself are trying to raise enough funds to pay for the trip to Haiti, we are trying to go In early August 2015.


The original plan was to go with my dads extended family, but the relationship has been toxic and complicated and the plans fell through in us going with them, so now we are trying to make it happen for ourselves.


Any money raised will go toward hotel accommodations, transport there, food. we want to go for no longer than a week.
So I am asking for anyone, everyone to help fund this event for us.
Click Here to Donate
#onlinedonations, #funeralfund