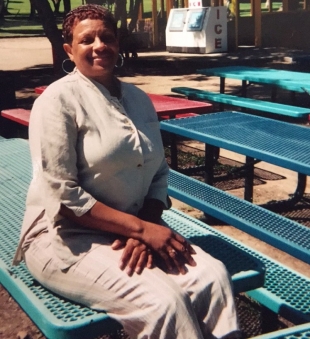 On March 5th, God called his good and faithful servant home to rest.
Ms. Deborah Ann "Cookie" Paul was a beloved mother, sister, aunt, grandmother, great-grandmother and trusted friend who overcame tremendous odds in her life.

Deborah battled heroin addiction for 34 years and lived with HIV/AIDS for over 20 years. She turned challenge into triumph and used her life story, faith and wisdom to educate and inspire countless people.

Deborah worked the social services field and served the HIV community in her hometown of Oakland, CA as well as in San Diego, CA. With her realness and honesty Deborah had the ability to reach and connect with people of all ages and walks of life. She touched lives by:

Serving as an advocate and role model for HIV+ women - giving women the tools and empowering them to take charge of their health.

Conducting outreach and education in women's prisons.

Teaching people struggling with drug and alcohol abuse how to live a new life.

Public speaking - A talented speaker who always had the right words and message to touch hearts and minds, Deborah spoke at community events, women's conferences, churches and support groups.

Deborah had a special love for children. Her 13 grandchildren and 1 great-grandchild were the light of her life. She was a beloved "Nana" to many other children as well. Deborah was always there to encourage and advocate for her grandchildren. She was instrumental in managing her grandson's hip hop group Ujima. She leaves a rich legacy that we will carry with us until we are reunited again.
We were able to give her a
beautiful
service here in San Diego. We now
have
to come up with money to fly her to Oakland and pay for burial and plot.
Please help us lay our angel to rest. Deborah's last wish was to be buried in Oakland, CA with her family.
A contribution of any size would be truly appreciated. On behalf of the Deborah Paul family, thank you for your support!